Imagine my surprise when I saw that the first wild salmon of the season had arrived at our local grocery store in North Vancouver — and the fish was from the Stikine River! The people with whom I conduct my fieldwork in northern British Columbia live in the Upper Stikine River watershed and they fish along the Stikine River every July. Their relatives live on the Stikine at Telegraph Creek, BC, and are involved in extensive salmon hatchery work and fish habitat enhancement.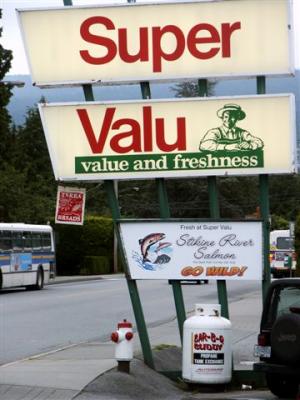 According to the website of the fish distributor, Wild Salmon Canada, Inc., the fish I saw in our store are caught near the mouth of the Stikine River, just inside the Canadian border and a short way upriver from Wrangell, Alaska. As such, these fish do not appear to be from an aboriginal commercial fishery.
Apparently, these salmon are from the first 'targeted' Chinook fishery on the Stikine since 1971. And, a sign in the store credits this development to salmon enhancement programs on the river.
Seeing Stikine River salmon in local grocery stores is good news for those who prefer to eat wild salmon over farmed salmon and who are hopeful about the long-term viability of a wild salmon fishery in BC and Alaska.
Sphere: Related Content